Brenda Smith lectures on the foundation degree course in Equine Studies and the BSc degree course in Equine Sports Performance at Plumpton College in East Sussex. The College is located just outside Lewes, and the well-resourced Equine unit is set at the foot of the South Downs, close to miles of bridleways and beautiful scenery. Plumpton College is a Partner College of the University of Brighton, who award its degrees.
Brenda's interesting job combines her lifelong love of horses with her desire to communicate her extensive equine knowledge to others. Her students progress on to a range of exciting careers, including riding instructing, lecturing, jobs in the racing industry, research, and even alternative therapies such as osteopathy for horses.
What does your job involve?
I teach a range of higher education modules in the Equine Department. Biomechanics is my specialist subject, which is the study of how a horse moves and why it moves in certain ways. For example if a horse is lame, we would look at the reasons behind this. Other subjects I teach include injury, recovery and therapy for horses and skill acquisition in racing, dressage, polo and sports performance. Alongside this I also teach stable management and equine practical management.
Modules in practical riding are very popular with our students, and we now have a simulator mechanical horse at Plumpton which students can use to improve their position, balance and confidence. Within small groups I teach students dressage and jumping, which they love.
Students also have the opportunity to gain the British Horse Society (BHS) Assistant Instructor (AI) qualifications alongside their academic studies. This practical qualification is invaluable, and students could use this if they wish to work as a leader on American summer camps.
What else do you do?
As well as preparation and marking, we hold regular weekly meetings within our small team of three staff. Occasionally more unusual requests land on my desk! After an enquiry from the local Fire Service, I devised a course to help firefighters understand the anatomy of a horse and how to handle them during an emergency such as a fire or road accident.
How do you motivate your students?
The most important thing is to encourage your students, and to make them feel worthwhile. Success breeds success, and at any age it is possible to lack self-confidence. This is equally true for school leavers and mature students. The mechanical horse is great for improving self-confidence on the practical side, and some students arrive with no previous experience of riding.
What are your working hours?
My job is part-time and I work three days a week in the college. This involves 17 hours of contact time with students, leaving very little time for preparation and marking, much of which has to be done at home during evenings, weekends, or sometimes in college holidays.
What are the facilities like?
The facilities at Plumpton are excellent, and include two indoor arenas, a show jumping paddock and cross country schooling fences. The lecture rooms are excellent, and will be further enhanced in our new building programme. Plumpton College also has the latest technology in the form of smart boards and interactive white boards which enhance student learning.
How did you get into this type of work?
After leaving school with A-levels I worked in a City Bank for two years. I soon realised that this sort of work was not for me – the job did not seem to be benefitting me or society in general. Having ridden horses since childhood, I decided to take my BHS Intermediate Instructor qualifications and became a riding instructor, eventually running my own school.
Later on I completed a degree in Equine Sports Coaching at the University of Worcester and decided to move into full-time teaching. Sharing my knowledge has always been important to me, and having already been a riding instructor, the transition to full-time teaching was relatively straightforward. Whilst working as a lecturer, Plumpton College enabled me to obtain a PGCE teaching qualification.
What skills and personal qualities are important?
Patience is one of the most important qualities, as students sometimes have a crisis of confidence and you need to be there to facilitate, support and encourage them. Determination is also vital, so that you can ensure that the students are self sufficient and on-course at all times. A sense of humour is a great help, and you also need to be very organised and flexible to cope with the high volume of work.
What do you enjoy about your job?
I have always been passionate about horses, and I like the opportunity this job gives me to share my love and knowledge with other people. I enjoy working with students, and their success is your reward. Working three days a week also gives me the time to pursue other interests, such as biomechanical research. Last year Plumpton College supported me on a six-week trip to Michigan State University in America to undertake research. Teaching also offers the opportunity for new and old methods to complement one another.
Any dislikes?
The heavy workload can sometimes be a challenge.
What ambitions do you have?
I am more than happy in my present job, although I would love Plumpton College to become even more involved in Equine research. At present I am also studying part-time for a Masters qualification, specialising in biomechanics.
What do you know now that you wish you had known before you started?
I wish I had known about the sheer volume of paperwork, such as schemes of work, lesson plans and lecture notes.
What advice have you got for people interested in this career?
This career is highly competitive, and you need to very well-qualified. Aim to get a
Master's qualification as well as a BSc. Practical experience is also a great advantage. I firmly believe that good teachers are born and not made, although it is possible to teach someone how to teach. Obtaining a teaching qualification is also important, although you can often do this on-the-job.
If you weren't in this job what do you think you would be doing?
It would have to be a job involving horses. I can't see myself doing anything else!
Brenda Smith has worked at Plumpton College in East Sussex for the last ten years. She is a Higher Education lecturer in the Equine Department (horse studies). Before this Brenda enjoyed a successful career running her own stables and teaching riding to adults and children alike. Brenda has a degree in Equine Sports Coaching and a PGCE.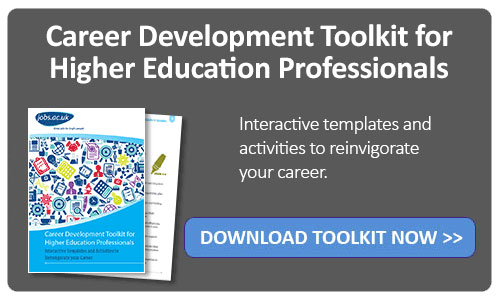 Sarah Marten,Sport & Leisure Jobs
---