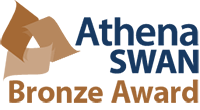 Dr Rachel Fox, Principal Lecturer in Pharmacology and non-executive Chairman of Health organisation (School of Life and Medical Sciences, University of Hertfordshire).
Principal Lecturer and Chairman.
"I recognise I am very lucky. The benefit of working at the University is that it is very flexible, and especially for women, and for all working parents in general, that is everything."
The University has always enabled me to pursue my career by supporting my part-time and flexible working pattern; no week is ever the same and sometimes fitting in all the hours is a struggle, but that is the trade-off between doing things that I want to do outside the University and my responsibilities as a member of academic staff.
I came to the University as a Lecturer straight from completing my PhD. When I applied for my first post at the University back in 1992, I was asked over lunch what my husband thought of me applying for a job so far away from 'home'. Things have definitely changed!
When I came here, there weren't many female members of academic staff and it has been interesting to see how the 'dynamic' has changed over the years; it is certainly the case that women network, communicate and support each other in a way that men don't, perhaps because they appreciate the difficulties of managing work and home.
When I came back to the University full-time after having my first child, I decided I wasn't going to go back into research despite having held research grants; I couldn't see a way forward with the research partly because of the commitment required. Instead I took on the role of Placements Tutor in the Department which I enjoyed immensely, because you were developing internal relationships with students and external relationships with organisations. During my time in this role, we doubled the number of students into industry, increased the number of British Minority Ethnic students going into placement, and secured authority to award our students a new City and Guilds certificate for personal transferable skill development whilst on placement. After my second child was born, I didn't want to go back to work doing the same thing as before; I needed something to motivate me. Whilst the department wanted me to return full-time, I had already applied for a non-executive directorship at a new type of NHS organisation; to my shock and surprise, I was asked if I would Chair this organisation which seemed like too good an opportunity to miss.
This role provided further opportunities which have helped enhance my career, but more importantly my own personal satisfaction. I currently Chair a Social Enterprise Health Organisation as a Non-Executive Director Chairman and this is where I have been able to develop new business skills and knowledge. I achieve both roles, academic and corporate, by working 0.7 pro-rata at the University and devoting the rest of my time to my external role. As a Chairman, I am responsible for setting the strategic direction of the organisation and ensuring there are appropriate corporate control assurances. When I was appointed, I was told that I was given the role because scientists have good analytical and evaluative skills which are key requirements at Board level.
I used to walk in to conferences of Chairmen and it would be full of men in grey suits. I felt that it was quite a difficult dynamic: you have to think very carefully about how to engage with men as there is this invisible barrier. There are a lot more women now, thanks to initiatives such as the 30% Club. The value of gaining corporate experience outside the University, was that I acquired the necessary skills to eventually become Head of Department at the time; and in my academic teachings I lecture on Leadership and Motivation to Masters students. I don't wear two separate hats: one corporate and one academic. It's a blur between the two because I am constantly thinking about opportunities for the University whilst working outside; I have recently commissioned some CPD training for our staff from UH as well as environmental management consultancy .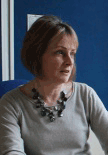 I have always felt that there is a richness of networking and experience outside the University that doesn't impact on the institution as much as it could, as there has not been the infrastructure in place for knowledge to filter through to more junior members of staff. However, this is gradually changing, especially through Athena SWAN initiatives. Our newly founded Women in STEMM Network is currently organising a workshop focusing on the value of pursuing corporate roles outside the University, with a view to familiarising early career women with the process. I am directly involved in this event and feel delighted to have the opportunity to share my knowledge and experience with my colleagues at the University.
I recognise I am very lucky. The benefit of working at the University is that it is very flexible, especially for women but for all working parents in general, it is everything. I don't have to be here by nine in the morning but I work very hard. No week is ever the same and it is sometimes difficult to manage the 'peaks' and 'troughs'; but I have a good career.
Katerina Finnis,Academic, Research & Teaching,Professional, Managerial & Senior Admin
---