One field where a Professional Doctorate has been conclusively shown to make a difference in career prospects is engineering (Association of Engineering Doctorates, 2014): the EngD was developed in 1992 in response to demand for a new, high-status academic pathway with strong industry links and sponsorship (Raddon and Sung, 2009).
For Kell Jones, a mid-career returnee to higher education at University College London's Centre for Urban Sustainability and Resilience, it has been an excellent choice, providing instant access to a circle of knowledgeable colleagues inside and outside the university.
"The EngD is a great way to achieve academic advancement whilst at the same time getting experience on live projects," Jones said. "Not only does this make for more informed and rounded research, it also prepares you for the way the real world works, should you chose to pursue that route."
EngD programmes provide a structured mix of taught modules and project work, often carried out on-site with a sponsoring organisation. "The grounding of the research in a real-world context also allows students to get a very good feel for the issues and pressures that arise in commercial organisations and live project work whilst working towards the doctorate," Jones said. "It's important to remember, though, that this doctorate is trying to solve problems in the context of these live projects, and so you need to retain a degree of flexibility in your final academic question in the face of changing project availability at your sponsors."
The various course elements work together to ensure that students have both technical expertise and the "soft skills," such as teamworking and independent research ability, that employers value. EngD time also counts towards achieving Chartered Engineer status.
Along with helping him get to grips with writing longer academic works, Jones explained, "the taught modules have enabled me to be formally taught and explore new areas which are related to my project. These taught modules run over thee years (totalling 120 credits) so can be used to augment my learning as I go along—you don't necessarily know where you're going to end up in year 2 or 3 when you're setting out."
EngD students should also look beyond the course itself, taking advantage of any short courses and seminars offered by the university that could enhance their career or improve their academic progress. "What has been useful for me is access to the less formal courses at UCL on the academic side—how to write questionnaires, how to do your literature review," Jones aid. "It all helps to de-mystify the process of working towards the doctorate. If you feel that you're lacking in a certain area, or identify it with your supervisors, just sign up!"
Several UK universities offer EngD degrees. Start with the ESPRC and the Association of Engineering Doctorates (see Resources) to find a programme that fits your interests.
REFERENCES
Association of Engineering Doctorates (2014) The EngD and Its Importance to UK plc. Bristol: AEngD.
Raddon, Arwen and Sung, Johnny (2009) The Career Choices and Impact of PhD Graduates in the UK: A Synthesis Report. Swindon: Economic and Social Research Council/Research Councils UK.
RESOURCES
Association of Engineering Doctorates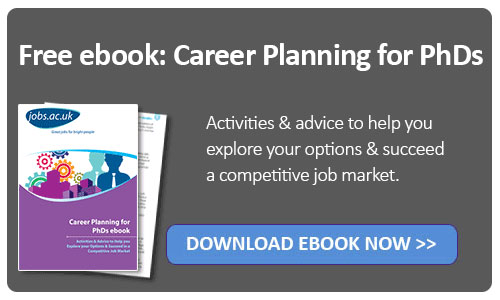 PhD Studentship,Masters,Mitzi Waltz
---