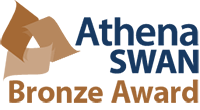 Dr Louise MacKenzie, Senior Lecturer in Pharmacology (School of Life and Medical Sciences, University of Hertfordshire).
From postdoc to Senior Lecturer
"Every time I would get to the last few months of my contract I would think 'Oh no, what am I going to do next?' "
I had never classified myself strictly as a Pharmacologist before I came to the University of Hertfordshire. I completed my PhD in Medical Biochemistry at Imperial College followed by four postdoctoral positions over a period of ten years at Imperial College and Queen Mary's, working with molecular, cell biology and pharmacological techniques. I loved this time in the lab, and I had a great relationship with my colleagues and professors. But every time I would get to the last few months of my short contract, I remember thinking "Oh no, what am I going to do next?". As a post doc, you can't put in for grants easily. At one point I wanted to leave science as I couldn't take the uncertainty. I looked at industry, technical jobs, science writing, managerial jobs….nothing really grabbed me. When my final postdoctoral contract was coming to an end, I felt the need to leave behind a 'tidy desk', so I produced three consecutive papers so that I could feel ready to leave. However my boss at the time, having seen that I had written up three papers in quick succession, asked me whether I would like to apply for a pilot study on a project funded by the Wellcome Trust. The team got a major fund on the back of the data I collected and a five-year contract ensued – the longest contract I have ever had, and you don't turn something like that down.
During this time, I also met my husband and we had our first child. I took a year off work and in that time also got pregnant again. My husband graduated around the time our youngest was 6 months old and despite the fact that he was working, we didn't really have a sufficient income. It was a very challenging time. I had to juggle the kids' nursery, supporting my family financially and keeping my research going. It was tough. The stress of commuting up to three hours a day and the cost of it brought me to breaking point; so I decided to look at what I could do next. I looked at Universities near me, and the University of Hertfordshire was the obvious choice. I attended an open day to check out the University and get a feel for what it would be like as a workplace. During my visit, I decided that I really liked the culture and noticed the onsite nursery which was wonderful. I liked the way the tutors interacted with people, I liked the buildings, and I felt at home. This was a place I could move to and build a career.
The position of Senior Lecturer came up. While I thought that going from a post doc to a senior lecturer was a huge leap, I went for it anyway. The evening of the interview, the phone rang at home. I think it was bedtime for the kids who at the time were (nearly) 3 years old and 16 months. They were making a tremendous amount of noise in the background at the time I was being offered the job on the phone! I could not believe I had achieved a Senior Lectureship. I felt an overwhelming sense of relief as I realised that I had security and that I could now provide for my family. I can't explain that feeling. Suddenly I had a career; and I knew I could get what I wanted out of this job.
The University trained me from the start and provided me with so many opportunities for development. I obtained my PGCert in Learning and Teaching, and knowing that I was interested in research they gave me a PhD student and funds to buy in my specialist equipment. I felt I had the freedom to try out new ideas and yet learn how to lecture large classes of up to 250. I became admissions tutor for the Bioscience programme that covers seven different degrees, as well as becoming a member on many committees such as the University Strategy working group. I was also given the opportunity to attend the Aurora Leadership training programme, a women-only programme hosted by the Leadership Foundation. This has also helped me with my external role: company Director of a community centre. Last year I also became an Athena SWAN Champion for the Life and Medical School and played a key role in helping my School achieve Athena SWAN Bronze status. We are currently working on our Silver award submission.
"The onsite nursery has been absolutely fantastic: very flexible and supporting. My children have thrived here and I love that they come back with muddy hands!"
One day I was in the lab with my MSc and PhD students, and we realised that all three of us had bumped into each other that morning when we had dropped our kids off at the nursery, and I was so happy that this was so normal and that this was how it should be.
After 2 and ½ years at the University, I have worked on lots of new skills such as grant writing, paper writing, module coordinating; and it has been fun. I also work with colleagues across subject groups: at the moment I am working with colleagues from Chemistry on a project to test a drug for pancreatic cancer. My expertise lies in airway and vascular pharmacology, but they had some drugs that needed an assay developed to test them out on, and so my student who started as an MSc on a taught programme converted to a MSc by Research to do the study. The results were so good, they have been pivotal in taking some of the compounds to patent, and now she is converting her Masters to a PhD in the second year. That's quite an achievement! This project, which started out as a small pilot based on altruism and cooperation between researchers from different subject areas, has turned into a large-scale project. This is an impressive story about what we can do with a small pot of money here at the University. There is such a diversity of disciplines under one roof!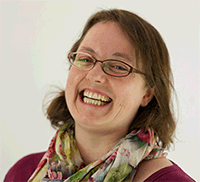 Dr Louise MacKenzie
"I have an informal flexible working pattern, Frankly, I feel trusted. Having a contract you can rely on means you give back because can grow within your workplace."
I have just sent off 3 manuscripts in the last 3 months and should be sending off 4 grant proposals by the end of the year. I hope to gain more PhD students and set up a Lung Tissue Engineering research group. My ultimate aim is to become a Reader within the next 2-3 years and a Professor within the next 5-8 years. I have an informal flexible working pattern. Frankly, I feel trusted. Having a contract you can rely on means you give back because you can grow within your workplace.
Katerina Finnis,Academic, Research & Teaching,Professional, Managerial & Senior Admin
---