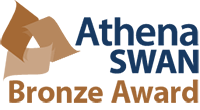 Dr Nirmala (Mala) Arunasalam
School of Health and Social Work, University of Hertfordshire.
From international student to Nurse to Senior Lecturer.
"When you are valued and supported, immediately you feel motivated to develop yourself"
I came from Malaysia to do my Project 2000 Nursing at the University of Greenwich and completed my top-up nursing degree at the University of Hertfordshire. Whilst working as a nurse on a leukaemic ward, the consultant encouraged me to undertake an MSc in Health Studies in Bath, providing me with the funding for it.
I was a very shy and quiet person and could never have imagined myself standing up and talking in front of people. The change in me first started when as a Senior nurse, I was concerned by the way staff on my unit were moving and handling patients. I approached my manager about this and asked if I could undergo the Moving and Handling trainer course to address this issue. This progressed to me becoming a Back Care Advisor with responsibilities to train staff at Trust level, undertake risk assessments, make recommendations and provide guidance. I felt quite autonomous.
Over time, I gained confidence in public speaking. An academic post came up at the University of Hertfordshire. I took the initiative and phoned the contact person who was the Head of the School of Nursing for an informal chat. We met and she suggested I do some moving and handling sessions as a Visiting Lecturer. As the students' feedback on my training was very positive, I was encouraged to apply for a permanent Lectureship which I secured in 2004.
When I started at the University as an academic, I had the opportunity to teach student nurses the theoretical knowledge and skills needed in practice settings. It meant they would learn using Evidence -Based Practice rather than following what they were witnessing in practice settings irrespective of whether it was moving and handling or skills required in the care of service users. I found and still find it very satisfying on completion of a skills or teaching session, when students walk out saying "yes, I can do this" or "yes, I understand this" or "yes, I now know how to apply the theory in practice". It always makes me feel 'wow', as I know I have made a difference!
On completing the Postgraduate diploma in Teaching and Learning at the University of Hertfordshire, I became a Senior Lecturer. I then started my Doctorate in Education (EdD) in 2008. At that time my School was collaborating with Malaysia to provide Transnational Higher Education post-registration top-up nursing degree programmes. My research focused on the Malaysian nurses' perspectives; and more specifically, on the extent to which they thought that they had applied theoretical knowledge taught on these programmes in clinical settings. I believed the findings would inform the quality of these programmes.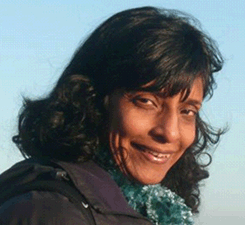 I obtained my EdD in 2013. There is nothing more blissful than knowing that you do not need to wake up at an unearthly hour to write your thesis! At my graduation ceremony, the VC asked me "Did you enjoy doing your EdD". My response was "It was hell!" and he burst out laughing. Many were curious to know what I had said to invoke such a response. My answer was "The truth!".
On completion of my Doctorate, I participated in Aurora: a women-only Leadership Development Programme. I heard from women all over UK who had gone up the ladder, their struggles, challenges and achievements and I felt something in me change. The encouragement and support from my mentor at the University also motivated me to start to seek opportunities to develop myself. I am now a Role Model on the Aurora programme as I am keen to support other women progress in their chosen paths.
I am currently developing my research and international presence. In May, I participated in a Study Tour of Higher Education Institutions in Poland. In September I spent a month in USA where I had the opportunity to present and teach student nurses. In terms of research, I collaborated on a project exploring the support student nurses are given by academics to enable them to make the theory-practice connection/link in practice settings.
Recently, I became a Senior Fellow of the Higher Education Academy. It's all happening at the moment, though I do not know where it is all going!
Katerina Finnis,Academic, Research & Teaching,Health & Medical Jobs
---