Paul Maloret: Head of the Centre for Learning Disability Studies (tCLDS), University of Hertfordshire.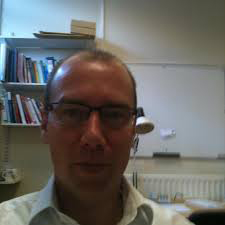 Paul Maloret
My interest in learning disabilities was sparked during work at a summer camp in the US. The camp happened to be a special needs camp and, while I expected to work exclusively in the kitchen, I ended up assisting with educating and entertaining the children. I was unsure what to do in the beginning, as I hadn't received any training. However, I soon found that I really enjoyed interacting with the children and helping them explore new situations and gain new experiences.
When I returned to the UK, I applied for the role of care assistant in a Learning Disability hospital, and following a second trip to the US camp, I decided to pursue a Nursing degree. I proceeded to a Degree in Mental Health and Learning Disabilities and worked in various Community Learning Disability teams in and around London. Whilst working as a Senior Community Nurse in London, I was invited by the School of Health and Social Work at the University of Hertfordshire to do some guest speaking, and I really enjoyed it. After 10 years of working in the frontline as a disability nurse, I felt ready for a new challenge and decided to pursue a career in academia. I had thoroughly enjoyed working as a nurse, but was looking forward to working in a different environment and knew it was time to move on. I also knew that as an academic, I would still have the opportunity to continue my interests as a practitioner alongside my academic duties. One way I ensure I update my practice skills and knowledge is through carrying out Clinical Treatment Reviews for NHS England. In this role, I am part of a team responsible for observing people in hospitals and putting together reports which include recommendations about how to support individuals with learning disabilities who are ready to come out of hospital.
Entering academia felt like a big jump, especially since I didn't have an official teaching qualification. Following my appointment, however, I was supported to complete a postgraduate certificate in learning and teaching and soon gained confidence.
Alongside my academic and practitioner duties, I am also studying part-time towards a School-funded PhD, which I am thoroughly enjoying. I am currently interviewing adults with autism who are informing me about the time they have spent in Mental Health Inpatient Services. Extracting data is generally a challenging task, more so when participants have varying degrees of autism. It has been a steep learning curve, and I am looking forward to the end result!
Juggling a career alongside doctoral studies is very demanding, especially with two Primary School-aged children to look after! However, the University supports flexible working, which really makes a difference when you are trying to achieve a decent work-life balance.
My career choices have been a complete accident; I have had no plan. I have really enjoyed all aspects of my work thus far, and have absolutely no regrets. As Head of the Centre for Learning Disability Studies (tCLDS) at the University, I am now in a position where I can influence services and actively promote inclusive working practices for people with disabilities. I have direct input into curriculum design, to ensure teaching practices and topics cater for all individuals, and consult on recruitment practices across the University. My ultimate aim is to make sure all service users have a say in the services we provide, so that everybody is included in everything we offer. I feel privileged to be able to do that.
---