Postgraduate students, researchers and lecturers all have the skills necessary to make an excellent private tutor. While it is not possible to teach in state schools in the UK without a PGCE qualification, you can offer your services as a personal tutor – someone who offers in-depth one-to-one tuition to students in order to help them with particular pieces of course work or exams. More and more parents are considering this option to help their children due to large class sizes at school, or when their children are not performing to their full ability.
This article explores why you might want to tutor and how to go about making this job a success.
Skills you need
To be a private tutor you need to have excellent oral communication skills. You will be working closely with one student and need to be able to respond quickly to their needs. You also must convince their parents, who are probably paying for tutoring, that you are competent and can offer genuine guidance to their child.
Good IT skills are essential. You might have to communicate with your student by email or an instant messaging service. Websites are useful in helping you prepare for tutoring. For example, you can look up the syllabus that your student is studying, or you can research the exam board's guidance for teachers.
Do you have a good knowledge of revision and exam techniques? Your student will want to know how he or she can succeed in the exam rather than developing a broader interest in learning. So, do some research into the latest techniques and work on methods such as mind mapping. You will need good time management, and you will have to teach your student this skill in order to develop a suitable revision plan.
Your subject specific knowledge is vital. You will be required to convey detailed knowledge about the particular topic being studied for that exam. This might mean doing some detailed preparatory work to remind yourself of a topic you haven't studied for a while. It is important to go into the sessions confident that you have some new information or a new approach to offer the student.
Practicalities of tutoring
1. How much should I charge?
You can set your own rate but in the UK most private tutors charge between £25 and £35 per hour, generally speaking. Many claim travel expenses on top of that if they have to go a long way from home.
2. Where should I see students?
Some tutors prefer to see students in their own home, whereas others visit the home of the student. You may even prefer a neutral venue such as a cafe but make sure it is somewhere quiet where you will be undisturbed and your student will be able to focus on the work without distractions.
3. How often should we meet and when?
The beauty of private tutoring is that this decision is entirely yours. It should be worked out by negotiation with the student and the parents depending on the sort of help needed. A student who needs detailed guidance may wish to see you once a week for a number of months, whereas someone else may only want a couple of intensive revision sessions leading up to the exam.
4. Legal/financial issues
Because tutoring is a private arrangement, both parties must ensure that they are comfortable and safe in the relationship. The student's parents may ask to see your character references, especially if you are not currently employed in an educational institution.
Working with people under-18 in the UK is being increasingly governed by various legal restrictions. If you intend to make tutoring a serious part of your career you must get a Disclosure and Barring Service (DBS) check. Parents will know about this check and might ask to see your certification. For more information please visit Disclosure and Barring Service (DBS).
You must arrange how and when you will be paid. Often the hourly rate will be given in cash or as a cheque at the end of each session. If you use a tutoring agency (see below) they might handle the fees for you, in which case you will be paid directly into your bank account.
As with any freelance work, it is your responsibility to declare your earnings so that you pay tax on them if they pass the taxable threshold. Failure to do this could result in having to pay a hefty fine later on. Please see Directgov for details.
How do I start?
1. Advertise in your local area. This may involve paying for an advert in local papers or shops.
2. Word of mouth. Once you start getting pupils, others at the same school might be interested in your services, so ask your students to pass the word around.
3. Use a tutoring agency. There are several websites where tutors sign up and are matched with students in their area. One example is www.firsttutors.co.uk, although there are many others. Some of these charge the tutor for the service, others charge the student and still others take a cut of the hourly amount charged. You should think carefully, then, before signing up with a service which will affect your income.
Private tutoring is a good way to make some extra money to supplement your income and it also enhances your CV if you are looking for permanent work in education. It will also be very rewarding, as you will have enthusiastic students who really want to improve their performance in your subject.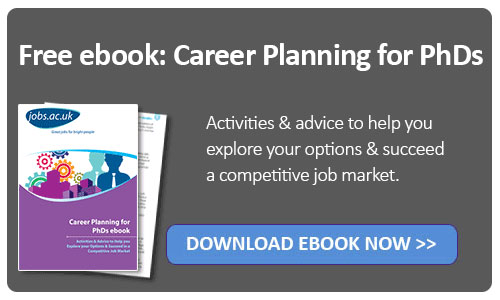 Catherine Armstrong,Law Jobs
---