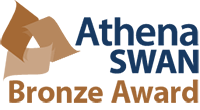 University of Hertfordshire.
Roohi Mehra,
I attended a grammar School for girls and during my time there, I realised that Science was one of my strengths. I identified a degree that interested me, the MPharm, which also had good graduate prospects. This was important, as I entered Higher Education at a time when tuition fees were first introduced. After completing the 4-year course, I did the one-year compulsory training, the 'pre-reg', to become a Pharmacist. I passed the National exams and began working in hospital pharmacy. Whilst working full-time, I completed the Postgraduate Clinical Diploma.
My experiences and education resulted in my promotion to Senior Pharmacist in A and E, specialising in Acute Care. The role was never boring! After working for several years in the NHS, I wanted to try something different and applied for an opportunity in the private sector. One of the drawbacks I found was that I didn't see many people and didn't really feel that I was helping as many people as before in the NHS. However, I did get to see healthcare from a different perspective: a more commercial perspective. The NHS generally is less focused on cost. I didn't want to continue in this role for ever, and was aware of the fact that I had to find and pursue something that really motivated me.
During my time working for the NHS, I was nominated, and runner-up, for the Award of Creative Practice at my hospital. The award was the result of a training package I put together for doctors and nurses. This package was inspired by me observing common and recurring errors that doctors and nurses made with regard to drug administration which resulted in patient harm. The training became so popular that staff from other wards started to attend and word got around. The other Senior Pharmacists were impressed with my initiative and wanted to roll it out across the team. I really enjoyed training people and my anonymous feedback suggested that I did indeed have skills in this area.
I felt that being involved in education and training was a natural area for me to pursue. So when a Lectureship was advertised here at the University of Hertfordshire in September 2013, I applied and got the post. It was initially a temporary contract for 12 months, which was extended for one more year. In January 2015 the School created a permanent position which I secured following an interview process.
Since becoming a permanent academic member of staff in the School of Life and Medical Sciences, I have taken on a range of activities. I played a key role in developing the Module Inter-Professional Education which involves teaching students on different programmes about common subjects, such as patient experience and Equality and Diversity.
I am also the Placements Lead for my Department. I took on this role, because I felt it was important to make significant changes to our placements process; so I added 100 new Pharmacies to our employer portfolio, I streamlined the process and ensured that employers were engaged with us. I also made sure that we were utilising existing resources at the University, including the Careers, Employment and Enterprise service. My work on placements helped me network across the university, make new contacts and friends. I also received an Award for Excellence in Education by the Royal Pharmaceutical Society for my endeavours and results.
My official School-wide role is Fitness to Practice Officer. My responsibility in this role is to ensure that our students follow the Code of Conduct, which includes 'rules' such as, for example, "Do not bring the profession or the University into disrepute" and "Make patients your first concern". I chair the meetings which decide the outcome of misbehaviour.
In my role as Graduate Attributes Champion, I carry out a range of activities to help students think about career choices following their graduation. For example, I recently invited a Pharmacist who works for the Military to talk to our students about a career in the Army, including the leadership training they would receive in this role. I also volunteer as a STEM NET Ambassador and enjoy visiting Schools and talking to children about possible careers in Science subjects.
I applied for many external posts following a Women in STEMM Network event that took place at the University of Hertfordshire as part of the Institution's Athena SWAN activities. This event included colleagues from some of our STEMM Schools talking about external roles they have taken on, how they secured these roles and in what way these external activities enhance their academic lives. I was especially inspired by a talk given by Dr Rachel Fox, a Principal Lecturer in Pharmacology, who also holds the role of Chairman of a Health organisation. On the back of the Women in STEMM Network event I applied for the post of Independent Governor at the University of Derby, amongst other posts (including a Trustee post in a Charity). I applied for these roles, because I saw them as an opportunity to gain experience in strategic management, something that isn't possible internally at this stage in my career. I was fortunate enough to be successful in the Independent Governor role at University of Derby. I think one of the reasons they wanted me on board, was because they run a number of healthcare courses and saw my experience working for the NHS as valuable. I subsequently encouraged my friends and colleagues to purse similar external roles, even if voluntary, in order to broaden their experiences, skills and knowledge.
At weekends I work for the NHS as a Clinical Pharmacist, something which enables me to keep in touch with my Pharmacy skills and which, in turn, enhances my own teaching practices at the University. In my personal time, I volunteer at animal Charities as the welfare of animals is really important to me.
I would like to pursue doctoral-level study, but at present I can't see that happening as I am involved in a very wide range of development opportunities which are helping me develop as a professional and an individual. At some point, I would like to develop a more senior role. The sky is the limit. Why not?
Katerina Finnis,Academic, Research & Teaching,Health & Medical Jobs
---