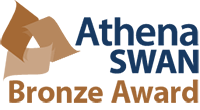 Dr Ornella Corazza
Reader in Substance Addictions and Behaviours & Academic Research Lead at Postgraduate Medicine.
"The public promotion of science is essential to me. It is very inspiring to have a direct link with the public; this supports my career and is very rewarding."
I became involved and supported the development of a new topic of study (the diffusion of illicit drugs on the Internet) that really shaped my career. It is an area where research is being carried out for the first time as there is an explosion of new psychoactive drugs available for sale online. I focused my interest on this phenomenon, contributing to the advancement of knowledge and awareness of risks/effects, health prevention initiatives, policy, and treatment provision. I feel very passionate about my work.
During my career I have had leading roles in two Europe-wide projects, which have involved cooperation with scientists from over 10 different countries. Each project involved approximately 40 staff, and the latest one, which I have managed (ReDNet), received the 2013 European Health Award for its outstanding achievements.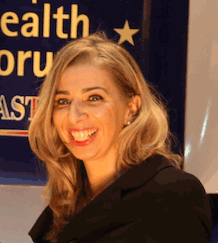 Ornella Corazza
While facing a situation of emergency relating to the circulation of illicit drugs online, we were able to establish here at the University of Hertfordshire a world-leading team in the field and provide original data on over 800 new products. We are currently publishing on average one peer-reviewed journal per month. I work in close contact with governments and international agencies such as the European Commission, the World-Anti Doping and the United Nations. I am regularly invited to give talks at international conferences and I do many media interviews and presentations (including BBC World News live), public engagement activities, including charitable events, making sure I use a language that is understandable to the wider society. It is fundamental to be able to share the results of my work to a diverse audience also outside peer-reviewed publications. The public promotion of science is essential to me. I find it very inspiring to have a direct link with the public; it supports my career and is very rewarding.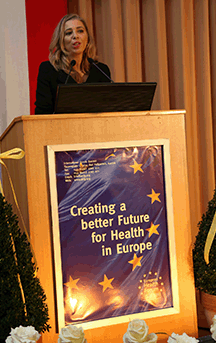 Ornella Corazza
I have had the privilege to be part of world-leading research teams in four different countries (Italy; Germany; Japan and the UK), which has really helped my career progression as it has enabled me to develop excellent international networks. I find it essential to work with highly skilled people, both junior and senior. As a team it is important to have a common vision: to look inside a challenge in society and to find the way out.
On a more personal level, I want to extol the crucial importance of a balanced mind-body. For my self-development for instance, I practise mindfulness, which is so valuable especially when dealing with tasks of great responsibility.
It helps to be creative: to think outside the box; to be unique.
Don't give up, don't be afraid of failure – a successful career is also based on failure!
Read more about Athena SWAN in the School of Life and Medical Sciences
Katerina Finnis,Academic, Research & Teaching,Health & Medical Jobs
---