Find out more about UAE
Dr Eugenie Samier is a Senior Lecturer at The British University in Dubai, and is coordinator of the EdD programme. She has worked there for just less than a year, having moved from Simon Fraser University in Vancouver where she held the post of Associate Professor, Leadership and Administration Studies in the Faculty of Education.
Eugenie's research focuses on administrative theory and philosophy, theories and models of educational leadership, and comparative educational administration. She is a prolific writer, and has written many books, articles and research papers. Eugenie recently spoke to Sarah Marten about her new job in Dubai, United Arab Emirates.
Why did you choose to work in Dubai?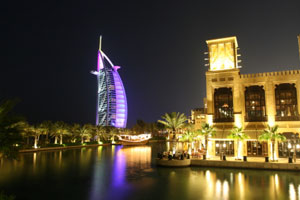 My last job had been in Vancouver, Canada, which I left because I wanted to work somewhere where the international aspects of my academic discipline would have a higher priority. When I saw my current post advertised on jobs.ac.uk it seemed to be tailor-made for me, and the multicultural environment really appealed to me.
Vancouver is a very cosmopolitan city, and we had many international students at the university, including a few from the Middle East. In addition, I had previously worked in many other countries, including Russia and Eastern Europe, gaining invaluable experience of other cultures. Within Canada there was nothing suitable for me at a senior level, so it was natural that I should look overseas.
How was the application process?
The application process went very smoothly indeed. I carefully researched information about Dubai, and wanted to find out as much as I could about the country and its culture before deciding to work there. As a single woman travelling alone to the Middle East it became clear that I had nothing to worry about, the job seemed intuitively right for me, and this intuition proved accurate.
The British University in Dubai responded very quickly to my application form. The short listing and interviewing was held in two stages through conference calls and the process went quite smoothly.
How did you prepare for the move?
Moving abroad involved a lot of planning and organisation. As well as a huge academic library, I also have a baby grand piano, a delicate collection of German and Russian porcelain and most importantly, two cats! I employed the services of a specialist animal travel company, who organised all the paperwork and looked after my cats really well and delivered them safely to their new home in Dubai soon after I arrived.
Whilst preparing for the move to Dubai I had the benefit of support and help from family and friends. Many of them are excited at the prospect of visiting me here! The support I received from the British University in Dubai was excellent, and my new colleagues also helped me find a suitable flat. I now rent a lovely property overlooking the Gulf in a peaceful location, providing the ideal environment for me to concentrate on reading and research.
How did the visa process go?
There were several administrative hurdles to negotiate before I obtained my work visa for Dubai. The visa process is not really that complicated, but in the end a former doctoral student working with the Canadian Government in Ottawa helped me to obtain the necessary paperwork. The University here assisted me with the documentation necessary on this side.
What was it like in the first few days/weeks?
I stepped off the plane very early one morning into temperatures of 42 degrees and high humidity, which felt like a sauna! Even though the climate was certainly a shock to my system, the culture was not. Having worked abroad before, and working with so many foreign students and landed immigrants to Canada, adapting to life in Dubai was fairly straightforward.
My first few days here in Dubai went very smoothly, although finding my way around was difficult at times. Because they are inexpensive I used taxis, although there are no street addresses of the type used in Canada and the taxi drivers were often new to the UAE themselves and weren't sure where various buildings or complexes are located. It was quite hard for me to work out where we needed to go! Street signs are in Arabic and English, but due to the constant construction, signs are sometimes removed, and routes change on what seems like a daily basis. Most people speak at least some English, many fluently, which made life a little easier, because I don't yet speak Arabic. I am now starting to pick up some words and am becoming gradually more familiar with the language.
One thing that surprised me was the servant culture. Many people employ maids in their homes, although I decided that this was something I did not want to participate in, primarily because I am not used to this practice, and in part, because servants seem from a Canadian perspective to be disadvantaged. In addition I need my personal space at home, in order to concentrate on my research.
The transition to my new job at the British University in Dubai was straightforward, and their experienced staff could not have been more helpful. The University employs numerous expatriates from other countries, some Western, many from the Middle East and India, and the environment is very much like an extended family. The culture is multicultural, and I felt very much at home almost immediately.
The University offers orientation sessions for new staff from overseas, which provided me with useful knowledge about behaviour and appropriate conduct in Islamic and Arabic culture. For example, women should never initiate a hand-shake with a man, and conservative clothing is required. Muslim students respond to a "Call to Prayer" five times a day, and I chose to set aside my office in part for this purpose and provide prayer rugs. I felt it was important, given my role as head of programme, that I integrate as much as possible into their customs and practices.
What sort of work are you engaged in?
My job here in Dubai currently involves teaching students in the EdD programme, as well as my own research, and quite a bit of administrative work. Given that the university was established recently, several policies and procedures will benefit from further refinement and development. Actual teaching in most semesters will account for between eight and twelve hours of my time in the classroom each week, and then on top of that we also have tutorials for a similar amount of time. Later on I will be teaching some modules in the master's programme.
As well as teaching, I have had to keep up with all the additional work that goes with a lectureship position, including emails, reading and preparation. There are also many meetings to attend, and I am also I the process of setting up administrative systems for the programme.
Since arriving in Dubai I have had to scale down some of my other commitments and turn down invitations for conferences for the first year. I have existing projects running in several countries, and hope to maintain this broad and international aspect to my work as this is an important part of what I do.
How is the Higher Education sector different in Dubai?
In my opinion the HE sector is very new to the United Arab Emirates, and is highly commercialised with a strong emphasis on marketing activities. The British University in Dubai is a research university affiliated with a number of British Universities, and therefore offers a more academic programme than many other post-secondary organisations here. There are many foreign and private universities here already, some more academic like those I am used to, but many are much more commercialised that I am familiar with.
Is the academic discipline different to that you had experienced in Canada?
My academic discipline here in Dubai is generally Westernised and British-style, since we are providing programmes locally that otherwise students would have to leave the country for. However, I believe it is important to modify and adapt my work and teaching to suit students from the UAE. I've had to make many revisions to teaching materials I brought with me from Canada to reflect the conditions of the UAE and Region, and I hope my own research conducted whilst working here will also facilitate this.
Do you hope to continue your research, writing and conference work whilst in Dubai?
Despite being extremely busy with my new job, I have completed various writing projects since arriving, including two chapters for books, editing a book collection, guest editing an Australian journal issue and a few conference papers. My research work will be important, as western theories don't always work in different cultures, and therefore need to be modified or replaced with ones that reflect religious and cultural differences. I recently participated in a conference in one of the northern Emirates presenting a modified comparative leadership theory that would incorporate these aspects.
Later this year I will be attending a major conference on educational leadership in the UK with four of my doctoral students to present a symposium of papers on issues in the UAE. It is really important for their development to engage on an international level, and this helps them to build connections in the scholarly global network.
What about the Dubai students?
The students in the doctoral programme in Education are mostly mid-career, so they are mature students, many in senior positions. This means that they have a great deal to contribute and we all learn from one another. In addition they have high expectations of the university, but also benefit from excellent support in order to help them cope with the pressures of the doctoral programme.
All of my students are devout Muslims, in a region that is open and tolerant – not a conception well understood in the West. Becoming familiar with their cultures and customs has been an important process for me in understanding their educational requirements, which I believe in turn has made it easier for them to relate to me. I changed to Arab dress shortly after arriving, in part necessary to this process, but also, I found, much more comfortable in this climate.
I discovered, also, that much of the Arab and Indian style clothing here is made in beautiful designs, out of natural fabrics such as cotton and silk. One surprise for me (having been exposed too much to stereotypes abaya. presented in the West), is that the abaya and shayla (cloak and headscarf), particularly in Dubai, have many elegant designs, and incredibly beautiful and often colourful decoration in embroidery, in silks and chiffon. I have just bought my seventh
My students mainly come from other countries in the Middle East, including Jordan, Iran and Palestine. There are currently 15 in the doctoral programme, to be joined soon by a new cohort in the Autumn. The current group has formed a strong group bond and get along very well together – important in an EdD.
What is the social life like?
As our programme comprises mature students I tend to socialise with them, especially with the women, sometimes attending cultural events such as UAE National Day. I was very happy to find out that café life is strong here, particularly in the evenings when the temperatures drop. One must apply for a liquor license in order to buy alcohol, but I haven't even applied for one yet (not having much desire to drink in this heat). And I haven't missed at all some of the raucous behaviour that can take place in a drinking culture.
As Dubai is a tourist destination, many different restaurants are available, and European food is widely available (along with excellent Indian, Oriental and Arabic cuisines). Generally, the culture here is very family-oriented, helping to create a comfortable atmosphere which everyone can enjoy. I feel completely safe as a single woman here in Dubai, and later on I hope to travel in the region outside the UAE.
Culturally there is a lot to enjoy – particularly Middle Eastern music and for me, access to Muslim and Arabic films and documentaries.
What have you enjoyed most so far?
The best part of this job so far was when I realised that the students were starting to trust me, and that they felt that I at least had a general understanding and deep respect for their culture. It is a privilege for me to work with these students, and we enjoy some open and honest discussions about changes they are experiencing through internationalisation and globalisation. The doctoral programme is very demanding, and it is important that I am approachable as Head of Programme so they can come to me with any problems to be addressed or changes required during this first cycle.
I love to shop and I found out that women here love to do so as well. The shopping centres here in Dubai are amazing, some traditional souks, others modern malls, with goods from all over the world. I also like design, and many of the traditional clothes have fabulous design and embroidery. For me the whole experience of a new culture with different food, furniture, and other goods is amazing. In addition most goods are not taxed, and there is no income tax. Dubai is very close to Iran and India, which I hadn't appreciated until I came here, and this too has a definite influence on the culture.
How might the experience of working in Dubai benefit your career?
I have no plans to leave Dubai in the foreseeable future – it feels very comfortable to me here, and the quality of life is very good. I feel working in a Muslim and Arab country will broaden my experience and also inform my research and teaching.
Have you got any advice for other academics planning to work overseas?
It is important to work on cultural sensitivity before moving overseas. I needed to be flexible and willing to make adjustments, or I wouldn't have learned anything about the people and culture. For me, as an instructor and head of programme, and doing research on UAE topics, it is vital to establish a good relationship while building up a new programme and learning what leadership and administration means here. What concerns me, personally, is the danger of too much westernisation that could result in the loss of traditional Emirati culture. I think it is important to look at ways of protecting cultural identity.
Biography
Dr Eugenie Samier's first degree was in Philosophy and History from the University of Regina, Saskatchewan, Canada. She has an MA in English and Creative Writing from the University of New Brunswick, and an MEd and PhD in Administration from the University of Victoria. Before moving to Dubai, Eugenie was Associate Professor, Leadership and Administration Studies, Faculty of Education at Simon Fraser University in Vancouver. She was also Lecturer in the Department of Communication and Social Foundations, Faculty of Education and in the Political Science Department, University of Victoria.
Eugenie has frequently been a Guest Researcher at the Humboldt University of Berlin, and was Visiting Professor in the Department of Administrative Studies at the University of Tartu, Estonia. She has also been guest lecturer at universities and institutes in Germany, Estonia, Russia, Norway, Lithuania, and Finland.
Eugenie is the author of many books and research papers in the areas of administration, educational leadership and comparative educational administration. Her most recent publications include 'The Problem of Passive Evil in Educational Administration: Moral Implications of Doing Nothing' and 'On the Kitschification of Educational Administration: An Aesthetic Critique of Theory and Practice in the Field' (International Studies in Educational Administration, 2008, 2009).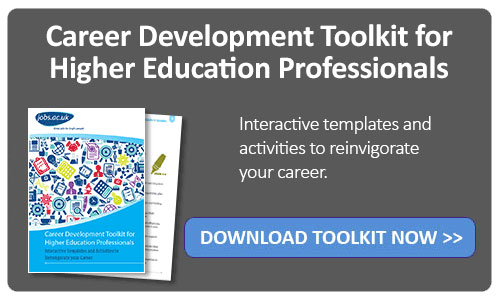 Sarah Marten
---