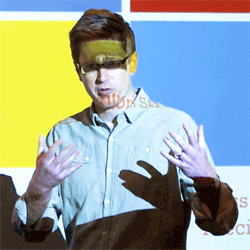 Keith Wilson, Tutorial Fellow in the
Department of Philosophy at the
University of Sussex
Dr Keith Wilson works in the Department of Philosophy at the University of Sussex as a lecturer and tutorial fellow. He has just moved to Sussex from the University of Warwick, where he completed his PhD.
Keith has started his academic career a little later than some – after spending some 15 years working at a senior level in the IT industry. He is also a keen musician and worked in the recording industry as a producer and sound engineer. Whilst at school Keith taught himself computer programming and went on to write two top-selling computer games whilst still in his early teens. Heading straight into work after taking his Scottish Highers, he decided not to go to university at this stage.
Keith then returned to study several years later, initially studying recording, music technology and music business studies at Kingston University and subsequently reading philosophy at the University of York. He is now carving a career in academia, with his feet on the first rung of the teaching ladder.
Keith talked about his career and his experiences of taking a PhD.
"When I was at school, I was a natural with computers, which at this stage in the mid-1980s were a relative novelty. I loved the creativity of writing games, which involved coding, designing graphics and sound, and solving abstract problems. After finishing school, I wasn't so keen to go to university as I really wanted to go out to work."
What followed for Keith were many successful and happy years working his way up to senior software engineering and technical architecture roles within the growing IT sector.
"I found working in IT very rewarding and enjoyable, and was able to move around the UK with my different roles. However, in some ways I felt as if I had fallen into IT by accident, and perhaps there was something else I could do. Music had always been my hobby and so I decided to go to Kingston University and study music technology. I had an open mind about where this would lead me, and after completing my higher diploma I spent a year or so managing a small record company.
"However, the music industry didn't look like it was going to offer me a stable career so I returned to software engineering for a further four years. The work was interesting, but I felt that something was missing. I have always loved learning and developing new skills, and had developed an interest in philosophy from reading Plato, Brian Magee's The Great Philosophers and Bertrand Russell's The Problems of Philosophy. I didn't really have an agenda at this stage – I was just keen to study."
So Keith embarked on an undergraduate degree at the age of 33 at the University of York, where he established their highly successful philosophy society. He was also a top-performing student, achieving a first class honours degree with distinction. This success was to be matched when he moved to St Andrew's University to complete his M.Litt in Philosophy, achieving a distinction and becoming the top student in his graduating year for the second time. Keith was also very fortunate in that he obtained a fee waiver for his first degree, and funding for his master's.
"Studying philosophy was in many ways a natural progression for me. The more senior I became in the IT industry, the more abstract my work became, which by then involved object-oriented analysis and design. It was less about programming and writing code and more about analysing concepts and problem-solving.
"Leaving my well-paid and secure job in IT was one of the hardest decisions I have ever had to make. It was difficult and scary, but I thought If I don't do this now, I never will. Just starting the undergraduate degree was hard enough – there were challenging and difficult times and I was out of my comfort zone. As an IT professional, I had been used to status and respect, but that was all set to change. Suddenly I realised just how much I didn't know, and there were plenty of mistakes to be made. And I was also a 33 year-old mixing with students who had just left school. I was almost twice their age, and had been used to managing people older than me. There have certainly been times when I have found the return to study very difficult and I asked myself why I was putting myself through all this."
Despite all this Keith persevered and made a great success of his undergraduate and master's degrees and then decided to apply for a PhD. PhDs are very competitive, and particularly so within philosophy.
"I put in several PhD applications and was fortunate to be offered a fully-funded fellowship by the University of Warwick. My thesis title is "Representationalism and Anti-Representationalism about Perceptual Experience." I have been looking at different ways that philosophers characterise sensory experience, and the extent to which this involves us 'representing' the world to be a certain way.
"I started my PhD with the ultimate goal of becoming a university lecturer. Working towards a PhD is very difficult and demanding, so I think it is very important to have a goal clearly in mind. First of all there are the psychological demands. PhD study can be very solitary and you end up spending a lot of time on your own reading and writing up your research. Of course you do meet up with other students; in my case there were about six other PhD students whom I saw regularly.
"Whilst you are working on a PhD you will encounter a lot of criticism of your work. Improving your ideas and making your research more robust is part of the process. Your supervisor will challenge your work and find flaws in the arguments you are making, so it's important to be resilient and not to take any criticism personally. But there are times when all this can be demoralising and draining. Equally, there are the times of breakthrough and insight, which are very rewarding. Either way, completing a PhD is something of a long hard slog!"
As well as the academic pressures, working towards a PhD places other demands on your life as Keith explains:
"Studying for a PhD will place great demands on your time and will inevitably mean working during the evenings and at weekends. Attending conferences away from home is also an important part of the process. You need to be prepared to compromise as all this will affect your social life and relationships. I'm very fortunate in that I have a supportive partner."
How to manage financially is a problem most students face and securing funding can be very difficult. Keith faced stiff competition to obtain a fully-funded PhD, which covered his tuition fees and a stipend to live on.
"I was very lucky to obtain a funded PhD in philosophy and I found the stipend provided sufficient income for me to live on. Before starting, I had to submit a research proposal to the Arts and Humanities Research Council, who funded my PhD. However, since my PhD has taken four years, I also needed to rely on savings to get me through the final year, with no guarantee of a job afterwards."
There is usually the opportunity to gain some experience teaching during a PhD and Keith found this to be very worthwhile:
"Gaining teaching experience is very valuable and undoubtedly helps when you are applying for academic jobs later on. During parts of my PhD, I taught for between two and four hours each week, with preparation time on top of this. I needed to allocate about a full day most weeks for this work. However, I've no doubt that this contributed towards me getting my present position at the University of Sussex."
Although studying for a PhD can be lonely at times, Keith is keen to point out that there are plenty of opportunities to meet other people:
"It's important to maintain a sense of community with other PhD students. You mustn't lock yourself away – take every opportunity to collaborate and interact with others, both within your own university and further afield. It is really important to understand what other academics are doing within your field, and attending conferences helps with this."
An effective relationship with your PhD supervisor is vital. Keith had a change of supervisors towards the end of his studies, but this did not affect his work.
"I was surprised to find out that my supervisor was leaving, but having someone new also helped to bring a fresh energy to the project. It is really important to establish a good working relationship though, as in my experience self-doubt can sneak in, so you need someone who you feel comfortable with and trust. Studying for a PhD can knock your confidence at times."
Keith started applying for academic jobs about a year before his PhD was due to end. He made around 20 applications, both in the UK and overseas.
"I was really pleased to be offered the post of Tutorial Fellow here at the University of Sussex. I love teaching and working with the students. I'm not only delivering lectures and seminars, but have also written the course materials and syllabus. Of course, I'll also be looking to get as much work published in prestigious journals as possible."
And finally Keith has advice for anyone returning to study:
"Returning to study is a fantastic opportunity, so do it if you can. Undertaking a PhD is a huge commitment and you will have to make a lot of sacrifices. It is important to make sure that it is the right decision for you, so look carefully at your other options and what you will be giving up. You really have to love your subject area and care about it to succeed.
"Working in academia brings intellectual freedom, but there are always pressures to find research funding and publish, which often means working long hours. Most importantly, don't let anyone talk you out of pursuing your ambitions. Go in with your eyes open and be realistic. As long as you stay focused and positive, you'll be surprised at what you can achieve."
Sarah Marten,Historical & Philosophical Studies Jobs
---