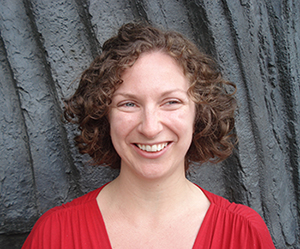 Ruth Docherty
Managing Editor of the British Dental Journal
based at Nature Publishing Group in London

It's not easy to find a job that utilizes your specialist knowledge as a PhD holder yet also provides a progressive career path. Many are looking outside the academic world for a rewarding career.
Ruth Doherty, Deputy Editor at the Royal Society of Chemistry in Cambridge, is one such person. Having obtained her PhD in Organometallic Chemistry at the University of Bristol in Professor Paul Pringle's lab, Ruth entered the world of academic publishing. As of February 2012, Ruth has been the Managing Editor of the British Dental Journal based at Nature Publishing Group in London.
"I wanted to work in a field I knew well and I loved carrying out research," Ruth explains regarding her move away from academic work. "Although I considered post-doctoral postitions, I didn't ultimately see myself working in academia in the long term so I made the decision to look for other types of work early on."
On working as a Deputy Editor
Regarding her current role as a deputy editor in academic publishing, Ruth says that "it involves commissioning articles for and promoting three journals for the Royal Society of Chemistry. I would say it's a really varied role including developing strategies, some science writing and marketing. ."
Among other duties, being a deputy editor requires meeting and networking with academics and writers. It also demands promotional campaigns using social media such as Facebook, LinkedIn and Twitter etcetera. "At the same time", Ruth continues, "my job definitely uses my knowledge of chemistry, which academics and others involved in the journals respect. Science is like a language – it has its own vocabulary and it is important to know and understand that, especially when networking with people from the academic world at conferences, which is where my PhD is particularly useful."
On working in the Charity Sector for the RSC
"I got this job through the Graduate Trainee Scheme at the RSC." This programme involves attending an assessment centre, group assessments, personal interviews and tests, among other things. "Following acceptance to the RSC, there is a year long period of training, and a 9-month probation term," Ruth explains. "The training here is excellent, and there are many opportunities for promotion and for sideways moves within the charity."
Although there is a lot of movement within the organisation, Ruth describes the role as being very secure. As one of Britain's major charities, the RSC is known for its excellent standards as an employer. "There is a really dynamic atmosphere. Everyone works together, with an emphasis on ideas and innovation. There are also a lot of young people working here, so there is lots of social stuff for after work."
On finding work outside of academia and job hunting
Some might be concerned that their specialist knowledge and skills as a PhD student could be squandered outside of academia. Ruth maintains that it is "definitely a challenging environment to work in. You have to be creative and innovative, especially when it comes to attracting new authors and dealing with academics."
"My job requires that I keep on top of developments in the scientific world, and my research skills are definitely put to good use," Ruth continues. "In fact, transferable skills are very important when it comes to job hunting." She is adamant that PhD students have skills that appeal to employers. "You get a lot of skills from doing a PhD – not least time management, and conducting experiments. My advice is to be aware of what you've got to offer. In cover letters and interviews, you should spell it out – don't be embarrassed!"
She also lists teamwork, creativity and problem solving, and use of initiative as vital skills that all PhD students should have.
A career path, of course, is not always clear from the beginning. "If you're not sure what you want to do, get some work experience." Speaking to someone who works in the job you are interested in is good." Where can you find such people? "The Careers Service at your university can put you in touch with alumni who are key source of useful information before you go ahead and make it your career. I would also recommend voluntary work – blog writing, or contributing to a newsletter."
Making the move from student to employee is a big one. Ruth says that "working in an office was quite different to the lab. I wasn't prepared for that." But when asked if she would consider working in academia, she replies, "Personally, no. I enjoy working in publishing."
Ben Davies,PhD Studentship,Professional, Managerial & Support Services Jobs
---