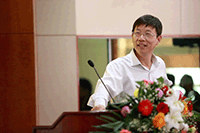 Shaobing giving a talk during student reunion on campus
Dr. Shaobing Peng has been Professor of Crop Physiology at Huazhong Agricultural University, Wuhan, Hubei Province in Central China since 2011. Dr. Peng is originally from China and is a former student of this university, having studied Agronomy to degree level after leaving school. He subsequently went to the US to further his studies, obtaining a master's degree from the University of California, Davis and a PhD in Crop Physiology from Texas Tech University.
Dr. Peng remained in the US for a further year whilst working as Post Doctoral Associate for the Citrus Research and Education Centre, University of Florida. He then moved to the Philippines to work at the International Rice Research Institute (IRRI), where he rose through the ranks from visiting scientist to Senior Crop Physiologist.
Helping people from the world's poorest countries to ensure that rice production is both sustainable and viable within our changing climate is the focus of Dr Peng's teaching and research work.
Dr Peng talked to Sarah Marten at jobs.ac.uk about his role in China.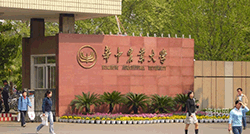 Huazhong Agricultural University
What does your present role in China involve?
My current role is a combination of teaching and research. About 30% of my time is taken up with teaching, with the remaining 70% being spent on research. I teach "Introduction to Agronomy" and "International Research on Crop Management" for undergraduate students and "Methodology in Field Crops Research" for graduate students.
Teaching is new to me, as my previous roles abroad have all been research-based. It certainly took me lots of time at the beginning! The teaching is mostly done via seminars where the students are encouraged to participate and contribute. Lectures and seminars are taught in Mandarin, and this is a challenge for some of our overseas students from countries such as Pakistan and Japan.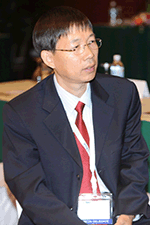 Shaobing at 28th International Rice Research Conference Nov 2010 Hanoi, Vietnam
I also look after a group of 18 PhD and 40 MS students and hold weekly meetings with them on a Sunday evening to review their progress and to ensure that they are reading the necessary scientific papers. Evening study and classes are not unusual in China even though lectures start at 8 am. Undergraduate students also sometimes participate in these meetings, giving them a flavour of postgraduate study.
What are your key research interests?
My research looks at the rice production system, and how we can increase the grain yield and the use efficiency of resources such as nitrogen fertiliser and water. China is undergoing rapid changes and rice production is part of this. Rice farmers are fewer in number than in the past and increasing mechanisation means that rice production needs now to be managed in a different way to keep pace with the changes. Farmers must reduce the cost of inputs and increase profits. This is a challenging environment and makes my research all the more interesting! One of my main goals is to minimise the environmental impact of rice production and keep environmental pollution low.
Do you have any other responsibilities?
I am on the editorial board of two international journals – Field Crops Research and Plant Production Science. Academics submit research articles for proposed publication, and I recommend whether or not to accept them, and also make suggestions about how the papers can be improved.
My role as professor carries much responsibility and my tasks are wide-ranging and varied. I am in charge of graduate student recruitment for my discipline, as well as strategic planning for the department. Buying equipment, managing the labs, lab staff and field research facilities are all part of my job. I am pleased to say that I have a secretary to help me in this very demanding role. I regularly work a six-day week, which often includes evenings.
Tell us about your experience abroad
Before I returned to China I worked for almost 20 years as a researcher at the International Rice Research Institute (IRRI) in the Philippines. My research focussed on fine-tuning nitrogen management strategy in rice production. Or to put it more simply – how much nitrogen does the crop need for successful production?
I also determined how global warming might affect rice production. My research indicated that a night-time increase in temperature did indeed affect rice production adversely. Crop duration is reduced when the temperature rises, and the quality, taste and appearance of the rice also decreases.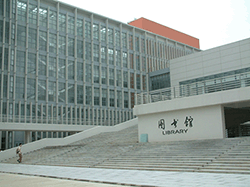 Huazhong Agricultural University
What prompted the decision to return to China?
After 20 years in the Philippines I had achieved my goals and research agenda, and the initial challenge of my work had declined. Having been born and educated in China I had an idea that one day I might like to retire there! But more importantly I wanted to do something for my own country. I had always collaborated with Huazhong Agricultural University and their research profile fitted well with my own. I was ready to come back home.
One of the main reasons for my return is the excellent research funding and support available here in China. The research that I do is a top priority for the Chinese government, and so I could see that a job here would be very secure. In addition to this, it was obvious that I would have the support of a very large team of enthusiastic colleagues, many of whom I had already collaborated with in the past.
I was recruited to this job via the "Recruitment Program of Global Experts (1000 Talent Plan). This is a scheme to attract academics back to China who have been working abroad. I had to apply for this scheme via the Huazhong Agricultural University and it has offered me many benefits. Firstly you are paid a higher salary for the job than you could ordinarily expect to earn. In addition lots of other help is provided, including assistance with finding work for your spouse and suitable schools for your children.
How do you find the Higher Education sector in China?
As a country China is expanding and there are increasingly high expectations of universities and research programmes. Academics here are under considerable pressure to increase their research output such as publishing high impact scientific papers. The culture in a Chinese university is highly competitive and you need to be very ambitious. If you want an easy life then don't come to China! However, the atmosphere is very supportive.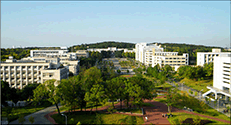 Huazhong Agricultural University
How does Chinese university teaching differ from other countries you have worked in?
There are many more students here in China and the staff to student ratio is relatively low. This puts pressure on the lecturers. And here in China some of the students are not particularly interested in the subject they are studying. This might mean that the students can sometimes lack motivation.
However, I have noticed that this situation is changing and students are on courses that are more suited to their interests. Here in China we are moving to an increasingly Western model of higher education, with an increasing emphasis on student participation and seminar-style classes.
What has your experience abroad brought to your teaching and research in China?
Whilst I was in the US I received excellent training and was able to develop a very strong scientific background. I left China as a young graduate with very little English, but was able to develop my English language and communication skills to a high level.
Working overseas and collaborating with international academics has brought a different dimension to my work and broadened my perspective. All this helped when I applied for my senior position at Huazhong Agricultural University.
I love working in this research environment as it is exciting and stimulating. The challenges for successful crop production are greater than in other countries. For example, here in China farmers expect to grow 2-3 crops a year in one field. The cropping intensity here is greater than anywhere else in the world. The government pressures are also different to those in other countries. All these factors combine to making my job both very different to anything I have experienced before and at the same time very enjoyable.

Shaobing in a Rice Field
What do you enjoy most about your job in China?
Teaching is also a very rewarding aspect of the job. I really enjoy working with students who are excited about the subject, and it is encouraging to follow their progress.
What advice have you got for other academics who may want to work or return to China?
Try to find a suitable university where your expertise is needed. This involves careful research
You will need a strong publication record before you come back. This is how you will be judged. More prestigious journals have better impact
Be prepared for an adjustment in your ways of working.
In addition I have found the high level air pollution here has required some adjustment. The university is part of a city with 8 million residents and the fumes from cars and building construction are considerable.
What are the top three reasons you chose to work in your current institution?
The university has several world-class agricultural scientists who are responsible for an excellent academic atmosphere on this campus
The administrative staff here are very friendly and helpful and do their utmost to support scientists and professors
My home town is near the university.

Sarah Marten,Academic, Research & Teaching,Agriculture, Food & Veterinary Jobs
---