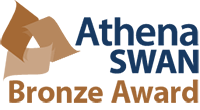 Professor Wendy Wills, Primary and Community Care  (CRIPACC) University of Hertfordshire.
I have always been interested in food and, more specifically, why people eat what they eat. As a young girl, I was part of a family wholly immersed in the consumption of cake; Sunday tea with my grandparents was a weekly feature of family life. Focusing my career on food and eating seemed a natural progression. Originally I thought I would end up in the food industry; but it soon became clear to me that it was the social 'stuff' behind food that captured my attention and, importantly, that health was also a key driver in my interests.
I went to University as a mature student and completed an undergraduate course in Food and Consumer Sciences, which was based on a mixture of both natural and social sciences. I felt privileged to be the first in my family to go to University and I realised that I had caught the 'HE bug', and felt compelled to progress to an MSc. I was interested in Journalism at the time, but ended up studying towards an MSc in Social Science Research Methods, funded by the ESRC. Following my MSc, I secured further ESRC funding to pursue a PhD in Public Health Nutrition and Social Sciences. I knew I wanted to become an academic, and before I finished my PhD, I started to contact people I had met at various conferences, asking them whether they knew of any job opportunities. My efforts paid off, as I received an email from a research centre at the University of Edinburgh alerting me to a research fellow post on a study examining teenagers' experience of obesity. During my time working at that centre, I received some wonderful mentoring and was encouraged from the start to become independent and involve myself in bid writing. I learnt so much from the feedback obtained from more senior colleagues. At one point, my colleagues declared "we don't need to change anything on this bid". This was immensely satisfying, knowing I could submit for funding as a Principal Investigator.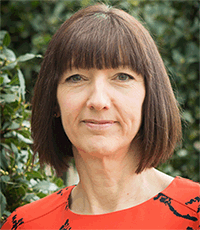 I proceeded to apply for an RCUK post-doctoral Research Fellow post within the Centre for Research in Primary and Community Care the (CRIPACC) at the University of Hertfordshire. I knew I wasn't particularly interested in teaching, and felt committed to a career in Research. I soon became a Senior Research Fellow and started to acquire PhD students. I enjoy mentoring doctoral students and giving individual or small group tutorials. I find it very satisfying to see PGR students respond to my sessions and see that they have understood what I have attempted to convey to them.
I applied for Readership and was granted the title in 2012. I was delighted and very touched by the congratulatory emails I received from colleagues, but also from the staff I didn't know. I now make a point of congratulating individuals, as I know it makes people feel valued.
Professor Sally Kendall, the former Director of CRIPACC, invited me to join CRIPACC's strategic management group once I was appointed as Reader. I was really pleased, as while I had already been involved in strategic activities, taking on this role formalised my management experiences and it enabled me to officially lead a specific research unit: Food and Public Health. I was promoted to Professor in 2016, which gave me the confidence to apply for the role of Director of CRIPACC, to succeed Sally Kendall.
I am Athena SWAN Champion for my School, and my focus now is on our application for an Athena SWAN Silver award. The Champion role involves a lot of hard work, but I am really pleased I took it on, as I feel we are doing lots of great things within the School and people are gradually understanding the importance of Athena SWAN in promoting equity of opportunity. I continue to be a big believer in networking and always strive to identify commonalities that draw people together. Encouraging early career researchers to reach their potential is something I take great pride in. I am really enjoying the way that my career is developing and looking forward to the challenges ahead
---