Dr Britta Urban, Reader in Biomedical Science, Faculty of Biological Sciences at the Liverpool School of Tropical Medicine (LSTM)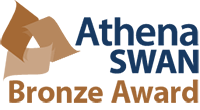 "Alongside my research, my other passion is being able to support and mentor colleagues."
I have always been drawn to the idea of carrying out research. I knew I would end up doing something relating to medicine and diseases, and my interest started to gravitate towards prevention rather than treatment.
There was a time in my life when I had to decide whether to follow medicine or biology. It was a tough decision to make, but I decided to pursue biology and completed a 5-year combined BSc/MSc biology research programme, specialising in immunology and biochemistry. My final year research project was in Tropical Infectious Diseases; specifically, 'Characterisation of complement-resistance in Entamoeba histolytica'. I further explored this area at doctoral level at the Bernhard Nocht Institute in Hamburg. I knew I wanted to stay in research, and following a year as a research assistant, I secured a series of Research Fellowships (including a Wellcome Trust Research Career Development Fellowship) at the Institute of Molecular Medicine, University of Oxford. I realised how important it was to be proactive, and made sure that I applied to everything I could, in order to be able to sustain and develop my research career.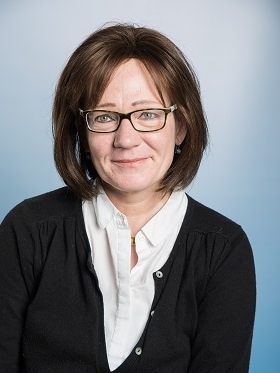 Dr Britta Urban
I had some setbacks, but following a few years of reliance on 'soft' money (including, for example, internal funding), I managed to obtain funding to secure my own research group. I was thrilled to secure a Wellcome Trust Senior Research Fellowship in Oxford, which involved research in Kenya. When I was awarded the Fellowship, I found out I was pregnant. The Wellcome Trust was fantastic, and I was able to postpone the journey by a few months. I moved to Kenya when my son was 3-months old. We managed to develop a close-knit network and I made some good friends there. Childcare is easier and cheaper, and this was key in enabling me to achieve a career as a single parent: I had a nanny and at the time the parents there set up a small nursery which later became a school. We moved back to the UK when my son was 4 and ½.
In 2008, while still in Kenya, I was approached by the Liverpool School of Tropical Medicine (LSTM) and ended up transferring my Fellowship from Oxford to Liverpool. LSTM was happy for me to continue my work in Kenya, and I ended up visiting Liverpool 1 week each year for teaching purposes. I was fortunate enough to be able to take my son with me, as my sister would come over from Germany to help with childcare.  I am based full-time at LSTM since our return to the UK in 2011. At that time, I was the only woman in the Department and I remember thinking how important it was for me to apply for promotion to Reader and ensure that my work and achievements were officially recognised.
Being a parent can restrict one's travelling flexibility. When I was collaborating with colleagues in Kenya, I would travel there with my son during school holidays and was able to rely on my previous support structures. I now travel within the UK and also for overnight stays in neighbouring European countries. When I am away, I organise sleepovers for my son with friends. At times, organising school runs can be complicated and balancing work-life commitments can be challenging.
In 2014 I was asked whether I would like to lead the Athena SWAN initiative in my Faculty. I took on the role for two years and enjoyed communicating and consulting with staff groups, and putting measures in place to support colleagues. Following my involvement with Athena SWAN, I felt it was important to re-engage with my research. For the next 15-20 years, the main thing for me is to be able to continue to do research.
Alongside my research, my other passion is being able to support and mentor colleagues. I have been directly involved in the development of a School-wide mentoring scheme and am involved in mentoring internationally. I was invited by AcademiaNet to become a member, and foster collaboration and exchange between women academics. I feel that mentoring will be an important part of my legacy.
---