Faculty of Biological Sciences, Liverpool School of Tropical Medicine
I used to get seriously excited about insects as a child, though at the time I wasn't aware of the correlation between animal behaviour and human health. I have been on a science path for as long as I can remember. After completing my BSc in Biology with Chemistry in the States, I volunteered as a science teacher in West Africa. It was at this time that I became acutely aware of how insects govern the lives of local residents and contribute to the cycle of poverty.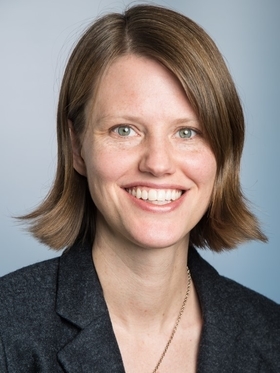 Dr Lisa Reimer
I returned to the US and following a series of research posts, I started an MSc in Entomology at the University of California (Davis) and proceeded to focus on mosquito genetics and insecticide resistance for my PhD. I secured a 2-year role as Head of the Entomology Unit at the Papa New Guinea Institute of Medical Research, which was extended to a 4-year post as I was able to get my own funding. During this time I became Senior Lecturer in the Centre for Global Health and Diseases at the Case Western Reserve University until 2013 when I took up the post of Lecturer at the Liverpool School of Tropical Medicine (LSTM). I was already familiar with the institution, as I had visited LSTM as a graduate student for a few weeks, and knew it had a strong reputation in public health entomology. I already had teaching, leadership and grant development experience, and this helped me get onto to LSTM's 3-year tenure track scheme.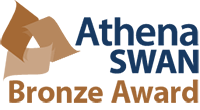 My research combines field and lab-based activities to evaluate malaria and filariasis transmission. I look at mosquito host-seeking behaviours in the context of vector control interventions and evaluate the impact of control programmes on the transmission of vectorborne diseases.
When I arrived in the UK I felt like a bit of an outsider, not helped by the fact that our belongings were held up at the border, and we had to live in a cold empty house with our 2-year old daughter for a good few months! I was being informally mentored at work, and while I had the opportunity to collaborate more with colleagues, I also felt the need to prove my ability and work independently to create new projects from scratch.
I don't have formal flexible arrangements in place, but can work flexibly, leaving at 4.30 and picking up outstanding work in the evening. I was grateful to have access to a good maternity leave package in the UK, and my husband was able to take 2-months of shared parental leave following my 6 months, which was great. My tenure track period was extended by the amount of time I took off. However, being pregnant does have wider repercussions for research, which are gradually becoming increasingly acknowledged in the sector due to initiatives such as Athena SWAN. For example, it wasn't possible to carry out fieldwork when pregnant, or indeed when breastfeeding, and these travel restrictions can constitute a real challenge for female researchers and academics.  I had to change the way I collect data to ensure my research career was progressing. Returning from maternity leave can mean returning to nothing in the pipeline, as not being able to respond to emails during leave can result in you being left out of external collaborations. In addition, there is a lot of administrative catch-up work that can hinder immediate progress. LSTM has been working on devising actions to ensure that colleagues have effective and documented pre-leave conversations, designed to support the return-to-work process. I believe this is key in ensuring women are given the opportunity to balance work with having a family.
My future plans involve establishing myself as a prominent vector biologist in the UK once I complete the tenure track. I will expand my research group and build a robust research strategy to explore vector-host and vector-parasite interactions. This research profile will integrate experimental and theoretical work to better inform control and elimination strategies. Through partnerships and collaborations with international research institutes, I will support the training of enthusiastic scientists both in the UK and abroad.
---