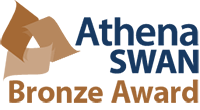 I started my Lecturer post at the University of Hertfordshire in January 2012, which was initially a temporary post. My post became permanent in May 2014 and I progressed to Senior Lecturer in July 2014.
When I arrived at the University, I was given responsibility for large modules, being part of a small teaching team. I was given personal tutor groups and had the opportunity to develop new modules and lectures.  The flexibility offered by Hertfordshire is excellent and ensures ongoing enhancement of programmes and teaching materials. I am generally a proactive and self-motivating person, always wanting to push things forward and improve situations, but more importantly myself. This is reflected in both my academic and personal life, wherein the latter I completed an Ironman triathlon in July 2015 and I balance work with being a competitive runner and triathlete as well as a trained Samaritan volunteer.
In academia, I think you need to be self-motivated to carry out research and identify funding sources. I regularly attend self-development courses; and luckily the University of Hertfordshire offers a wide range of staff development opportunities.  This year I passed my Postgraduate Certificate in Higher Education and became a fellow of the Higher Education Academy.  Furthermore, in 2014 I managed to secure funding from the University's Diamond Fund which recognises and supports individuals who need funds to realise a significant goal, create opportunity and make a real difference. I used this fund for sample analysis from a study examining the effect of training for an ironman triathlon on immune markers, and additionally to run a training course for staff and students on ELISA analysis (a method to measure the concentration of substances such as immune markers in the blood). I also pushed to get a plate reader (or spectrophotometer; a machine used for quantification during ELISA analysis) for our lab, securing department funding.
My PhD was in exercise physiology and analytical chemistry. This was a challenge given my background as an exercise physiologist with little chemistry experience. However, I successfully defended my thesis and presented research at international conferences. The University of Hertfordshire was very supportive and gave me time to finish my corrections during my first semester as a lecturer. At the moment, I am trying to build my own niche area in research; one way I am doing this is to engage undergraduate students with challenging research, in order to build the basis for grant applications and future work. I am yet to have a PhD student, although I feel ready to supervise at doctoral level. I have supervised two successful MRes projects and am hoping to obtain funding for a PhD student in the near future. This is a crucial next step to increase research in our subject group and develop a culture of research in Sports Science at the University of Hertfordshire. To do this, we need to offer funding to students, as it is difficult to attract those who are self-funded in this area of research.
I always feel driven to ask for new responsibilities and improve my current skills. I have asked a colleague to observe my teaching practices and give me tips on how to improve my teaching. I am currently in the process of applying for research grants and luckily I am supported by a very helpful Research Grants team here at the University. Unfortunately, in Sports Science, obtaining research funding is extra challenging, as there are no specific funding bodies. That is why it is really important to be proactive during searches.  I am fortunate that I have been able to do some work with contacts at GlaxoSmithKline performance laboratory and am working on future collaborations in applied Sports Science research.  Networking is fundamental to success in research and the University has supported me to attend international conferences and build links with other colleagues around the world.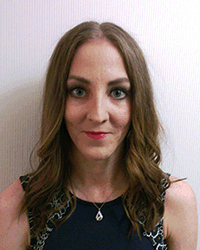 Amy Tanner
I joined the Athena SWAN group in my school when I was a Lecturer in 2014. I enjoy being involved in the group and can see directly how the Athena SWAN activities benefit me, including developing more robust mentoring schemes and offering promotion workshops. Dr Louise Mackenzie, our Athena SWAN Champion, has a vast range of experience and is a great person to talk to. She is currently aspiring to become a Reader herself. Talking with her, and having her as a role model, is very motivating.
One of my plans for next year is to apply for a place on AURORA: a women-only Leadership Development Programme. Each year, two members from the School of Life and Medical Sciences (which is the maximum number of places any one School can secure for its staff) have been successful in securing a place on the AURORA. Our Athena SWAN team is currently interviewing women who have completed the programme and feedback suggests that they have benefitted immensely from engaging with it.
At present, I am trying to decide whether to pursue the Principal Lecturer route or to continue to focus on my research and eventually become a Reader. Either way, to be taken seriously in academia, I feel it is important to carry on with research alongside teaching; I don't want to ever lose that. I think to progress further, I need to be given more high-level roles, such as programme-level roles, in order to develop my management skills and level of responsibility.
Dr Amy Tanner,  School of Life and Medical Sciences. University of Hertfordshire.
---